State Leaders Join In Honoring Family Of Deployed Milton National Guard Member With New "Massachusetts Cares!" Grant
On July 30, Senator Brian Joyce and Representative Walter Timilty joined the Military Friends Foundation to present one of the new "Massachusetts Cares! Grants" to the family of Massachusetts Army National Guard Sergeant David Thompson of Milton.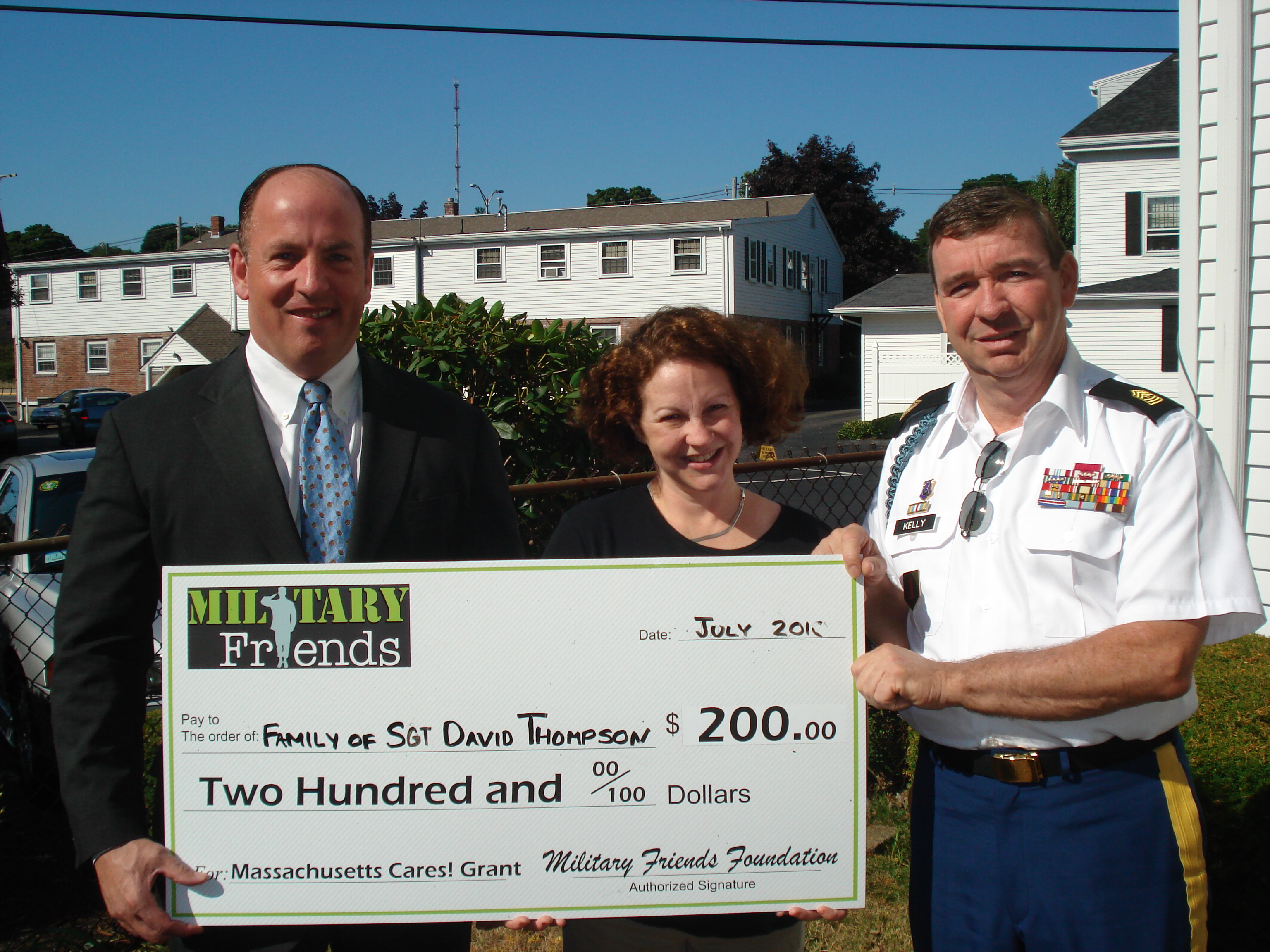 Sergeant Thompson, a South Shore native, is currently serving his first tour of duty in Afghanistan with the 379 Engineer Company. SGT Thompson's wife, Elizabeth, has kept red, white and blue Christmas lights on her front porch since her husband deployed earlier this year. She plans to keep them on until he returns home. "When I found out the Military Friends grant programs were available to support our family I was overwhelmed," said Elizabeth Thompson. "I want to thank the Legislature and everyone who supports the Military Friends Foundation programs –they truly make a difference to military families."
Read the press release.